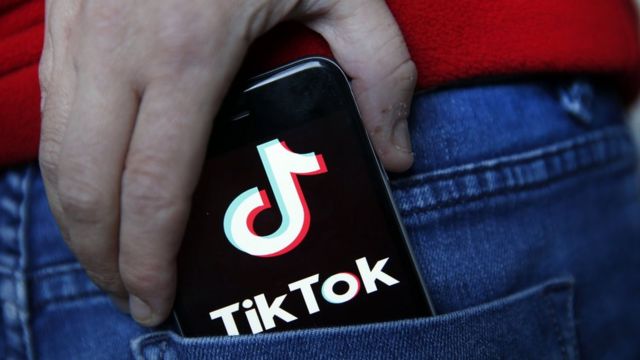 TikTok has filed a lawsuit to overturn legislation in the U.S. state of Montana that banned state residents from using the social media platform. Last week Montana became the first state in the U.S. to fully ban the short video app run by the Chinese company.
TikTok said in a statement that the state's ban conflicts with the right to free speech in the United States.
TikTok is now under scrutiny around the world over concerns that data could be passed on to the Chinese government.
The company's lawsuit, filed in U.S. District Court for the District of Montana, says it is suing to overturn the "illegal" ban. "We are challenging Montana's unconstitutional TikTok ban to protect our business and the hundreds of thousands of TikTok users in Montana," a TikTok spokesperson said in a statement.
"We are confident that our challenge will succeed, based on extremely strong precedent and facts."
TikTok said the ban violated the right to free speech granted by the First Amendment to the U.S. Constitution. The complaint also says the ban "unconstitutionally shuts down the platform for all TikTok users."
The ban will take effect in January 2024. It will become illegal to offer TikTok in the app store after that, but it will not prohibit people who already have TikTok from using it.
Montana, with a population of just over 1 million, banned the app on public devices in December. TikTok says the company has 150 million U.S. users. While the app's user base has grown in recent years, it's still most popular with users in their teens and 20s.
However, U.S. politicians worry that TikTok may become a national security risk. The social media platform is owned by Chinese company ByteDance, which has repeatedly denied that it is controlled by the Chinese government.
In addition, the lawsuit filed by TikTok also claims that Montana has overstepped its power by focusing too much on user data and national security – but the latter is the purview of the federal government. It also said the ban was "baseless speculation" based on the Chinese government's access to TikTok data.